March 2014Farm Boy Expanding to Southwestern Ontario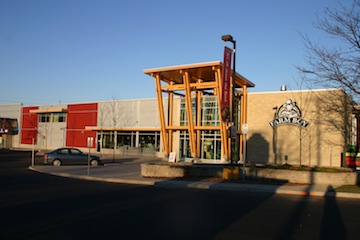 First store will open in London in June, with more planned
March 12, 2014 – Farm Boy, the Ottawa-based fresh grocery chain, is about to make its biggest leap ever with the addition of a store in London, Ont.
Set to open in June, the store will be the retailer's first outside its home base in eastern Ontario.
Farm Boy operates 14 stores now, mostly in the Ottawa area. It also has a store each in Cornwall and Kingston.
"We have built a solid reputation in Eastern Ontario as a top destination for fresh, wholesome food. We're confident this reputation will continue to grow in London," Jeff York, Farm Boy's CEO, said in a statement.
Company officials said Farm Boy is scouting more locations in London and would like to open a second store in that city by year's end. More stores are planned in southwestern Ontario, though details were not provided.
The first London store, on Wellington Road, will be 27,000 square feet in size. Like other Farm Boys, selection will focus on fresh food such as produce, cheeses and meats, and prominently feature Farm Boy's eponymous line of private-label products.
The store will also have a significant home-meal replacement department, including a 60-foot self-serve food bar.
Farm Boy held a vendor fair in Guelph, an hour outside of London, last month to meet with southwestern Ontario food processors, farmers and suppliers.
Brothers Jean-Louis, Normand and Daniel Bellemare founded Farm Boy in 1981, with the first store in Cornwall.
In a previous interview with Canadian Grocer, York said he thought Farm Boy's fresh- and HMR-focused format could work outside of Ottawa in markets "where the demographics are right and where there's demand."
The company has expanded slowly but steadily since 2010, adding about a store or two each year.
The first store in Kingston opened in October 2012. A month later Farm Boy received an equity investment Boston-based investment firm Berkshire Partners LLC.
###
Source: Canadian Grocer
Title: Farm Boy Expanding to Southwestern Ontario
Date Published: March 12, 2014
Date Accessed: June 12, 2014